– Electric pump set
– Diesel pump set
– Pressure maintenance pump
– Constant pressure systems
-Stormwater and sewer packages
– Undersink packages
– Booster pump packages
– Domestic hot water packages (AS 3500 compliant)
– Solar heated water pump packages 
– Heating hot water pump packages
– Chilled water pump packages 
– Condenser water pump packages 
Water Tanks (Global FM approved), Fabrication and Drawings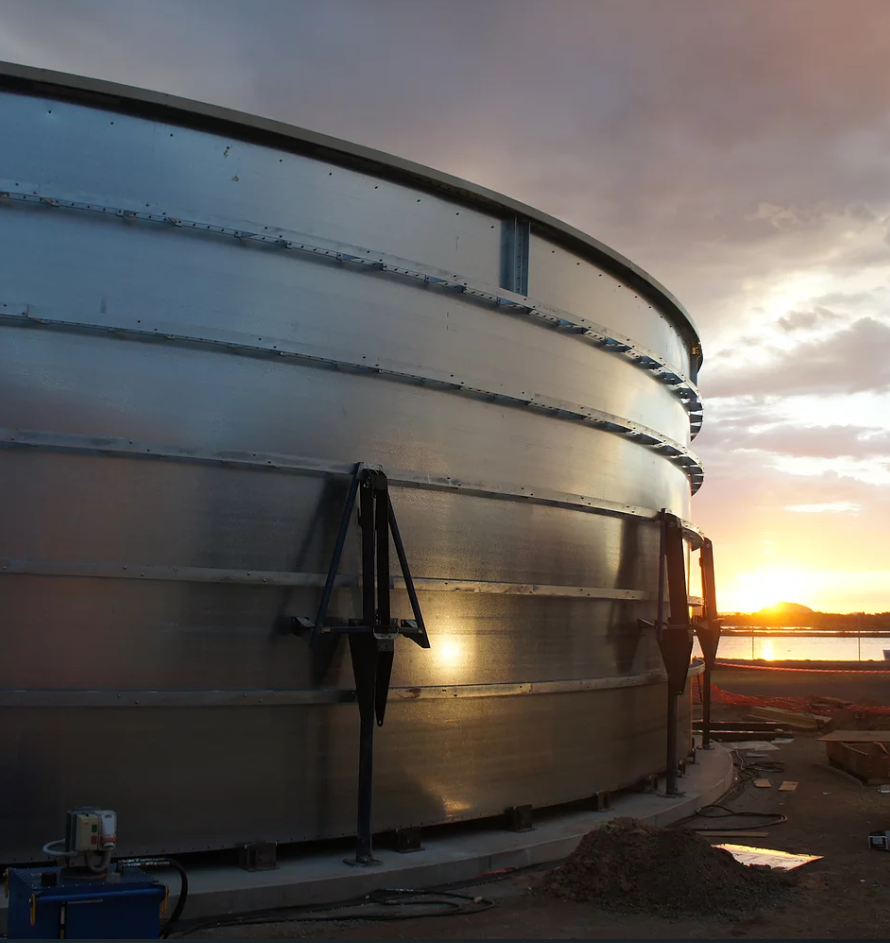 GT Technologies Water manufactures top quality galvanized and stainless steel water tanks for industries that require reliability, longevity and the assurance of quality. 
 We design and build an infinitely tailored range of shapes and sizes to suite site conditions and client needs. We specialize in complex applications such as thermal energy storage and customized design. 
 Ideal for: 
 – Storm-water harvesting
– Chilled water stratification
– Fire protection
– Potable water
– Water treatment
– Mining and utilities
– Agriculture
– Aquaculture
We also design static water storage tanks of square / round / rectangular dimensions. These can be manufactured with or without internal liners / PVC panels / stainless steel panels / galvanized finish or Colorbond coated/ Ladders – internal & external/ Stairs/ Platforms and walkways/ Hatches/ Landings/ Handrail systems/ Anti-vortex plates/ Internal and external coatings and Vermin proof roof flashings.
All our tanks are designed to all necessary Australian Standards. Download the company profile below for a full list of complied standards.
Servicing and Maintenance
Internal Inspection
An inspection of existing water tanks should be performed once every two years in order to identify and prevent potential future issues. GT Water Technologies can provide inspections by fully-insured commercial divers, without emptying the tank.

Divers will look in particular for:
– Internal corrosion, including around the roof and support members. 
– Debris that could inhibit proper function – a critical factor for fire protection tanks. 
– Deceased wildlife
The ground, pipework and fittings will also be inspected, and video footage of inspections can be provided. Sampling for water acidity can also be performed.

Divers hold the latest Job Safety Analysis JAS and Occupational Health & Safety OH&S documentation.

Repairs and Retro-fits, Liner Replacement:
We can undertake repairs and retro-fits to existing tanks, such as fitting new liners, level gauges, or installing access hatches, ladders and platforms that are compliant to new Australian Standards.

Large Diameter Tank extended life roofs and refurbishments:
GT Water Technologies has experience in design, construction and refurbishment of large diameter tank roofs and roof support structures to give an 25 year + service life.

Maintenance:
GT Water Technologies can provide customers with a recommended maintenance schedule, or in the case of fire tanks, a schedule for the purpose of compliance with Australian Standards. This includes the yearly visual inspection and three-yearly service by competent and experienced personnel.